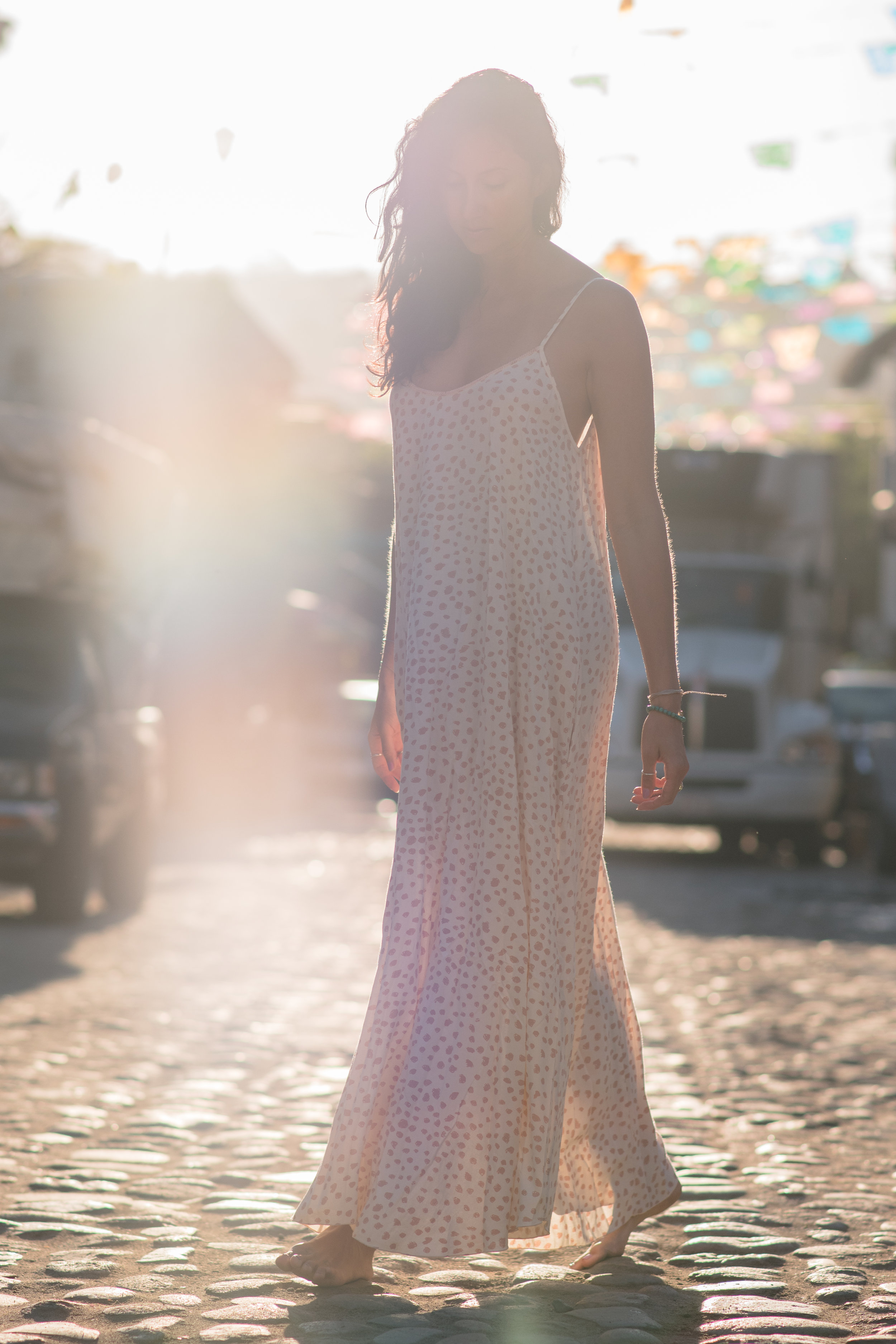 A small beach village where time stops and the cobblestone streets tell a story of love and simplicity in C O L O R
I celebrated my 35th birthday (March 27, 2017) in this beach front village and it truly felt as if time stopped. The ease and pace of the locals was truly admirable. The cobblestone streets were filled with art, vibrant colors, flags that swayed with the ocean breeze. There was this unadulterated history that can be read within the village with a blend of Boheme. This is the place to visit if you wish to escape the city life, enjoy the town by foot, get to know your local "amigo", eat fresh seafood overlooking the ocean or fresh street tacos (no fancy silverware needed) savor a "siesta" under a coconut tree and if you are into surfing, this is a well known surf spot. If you stay in the outskirts of the village, you are awakened by an array of birds singing their own tunes. One of the most captivating moments was how many different birds I saw, they say about 300 species are found along the coast and mountains of Sayulita. I was able to see the famous blue footed booby in the Marietta Islands.
Mornings are slow, but as soon as the sun starts to set its as the town gets a second wind and the town awakens full of energy. The taco stands come out, the night artisans put their work up for display the restaurants along the streets fill with people laughing and enjoying the night. If your lucky you can catch the fire street performers while you delight in your margarita.
Here are some of my favorites:
Places to Stay:
First few nights we stayed in an artist commune about 15min walk into town, and it was nice to wake up to the cool breeze, roosters and birds singing.
Corazon De Sayulita Sol was a beautiful modern boho inspired AirBnB rental right in town above one of our favorite restaurants "La Rustica"
For my birthday night my boyfriend surprised me with a night at Amor Boutique Hotel, this is a boutique resort privately tucked away at the south end of Sayulita Beach. It is about a 5min walk to town. We stayed in a beautiful and magical "palapa" style villa overlooking the lush jungle with ocean views.
Places to Eat:
Orangy El Juice Bar - Fresh fruit smoothies, juices and smoothie bowls. Delish! Nothing beats the taste of fresh fruit
La Rustica - is a wood-fired pizza restaurant with really good craft cocktails. One of our favorites, a bit pricey in comparison to other local taquerias, but worth a night of upscale and romantical setting and if you are lucky while you are sitting outside alongside the streets you can watch the fire dancers perform.
Tacos El Ivan - a MUST best tacos to date and for less then $1. Tacos al pastor highly recommend. They set up at night and are by the famous "drunk tree" where the drunk locals hang out.
"Cake Lady" - Well earned desert after your dinner, no guilt in this town since you walk everywhere. She sets up in the town plaza at night, ask anyone they will direct you. Her flan is out of this world. PS if you find her ship me some
Chocobanana - This was our morning to go for cafe lattes. They are known for their chocolate covered bananas. Fresh!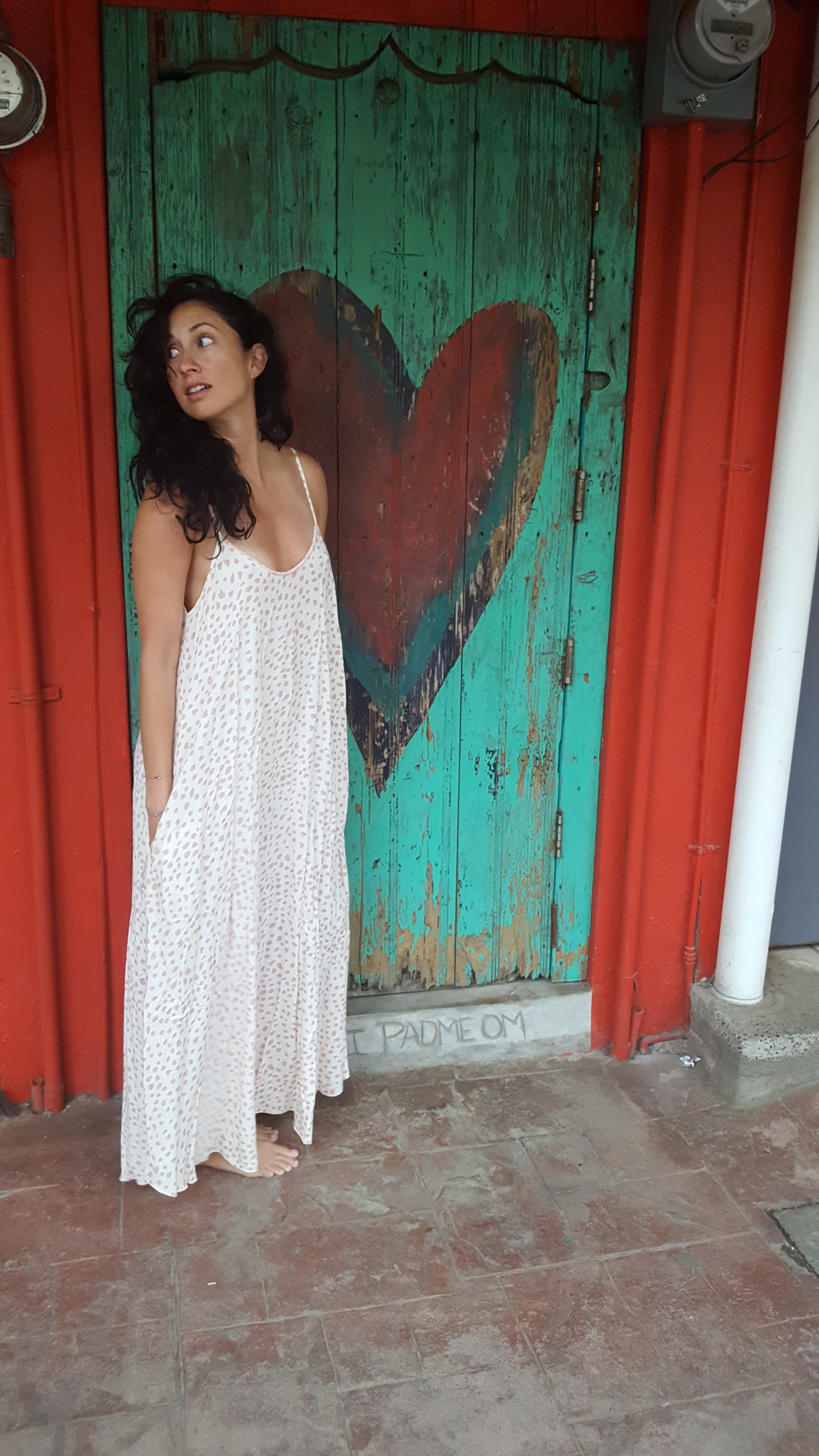 Experiences:
Rent a scooter and head over to San Pancho, its about a 15-20min beautiful ride through the mountains. PS drive safe, the locals have no speed limit. I loved San Pancho, quaint town and less crowds and tons of eateries
Fitness is part of my boyfriends and I travel experience, although we did a lot of walking. There was no need to rent a car. There is a great crossfit/gym Quilombo. It is so refreshing to have locals be so inviting to tourists to share their space. There are a few yoga studios in town as well.
Sit under a coconut tree and read a book. Its one of these places where like I said time does not exist. So walk along the beach, find yourself a coconut tree and enjoy the ocean breeze, the sand in your toes and the salty air.
Each night there is a specific bar that plays live music or has specials on their beers and cocktails. Go enjoy the night.
We spent our last night in Puerto Vallarta, to be closer to the airport for our departure. It is a beautiful city with a beautiful boardwalk and architectural structures. It is a port, so it brings in a lot of tourists. Sunsets here were gorgeous. We took a "panga" small charter boat to an island called "Yelapa". It was a very small rundown village, which many locals still reside and make their money from a few beach front restaurants along the beach There is no other way to access this village, but by boat, just like their food and supplies. This definitely was not as I had visualized it, we both are not into just laying around a lounge chair being served drinks and food and you can walk the entire village in 15min. It was humbling to witness locals choosing to live simply without much, knowing they are 45min away from a city that has it all.
***These are a few, not all of my favorite things captured on this trip. I like to advise may this only be a guide to your own adventure, road trip or travel. Learn the town or city by foot, expand your taste by trying local food, strike up a conversation with a local. There is always something you can learn from your travels, but best of all is the experience of the self. So go ahead spread your wings and fly